April 28th, 2017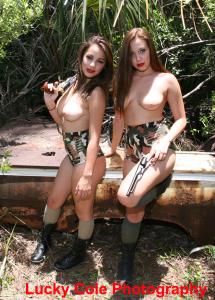 THANK GOD IT IS FRIDAY ! ! ! HOPE EVERYONE HAS A BAD-ASS WEEKEND ! ! ! MINE IS STARTS TODAY ! ! !

BREAKING NEWS WE HAVE SO MANY FRIENDS ASKING TO COME OUT SATURDAY, MAY, 6TH. AS WELL AS SUNDAY, MAY, 7TH THAT WE DECIDED THE END OF SEASON BLOW OUT EVENT WILL BE BOTH DAYS..!!!!!


Lucky's Loop Road Speakeasy Yard Sale WILL NOT BE OPEN THIS WEEKEND HOWEVER GET READY FOR THE END OF SEASON BLOW OUT EVENT ON SATURDAY & SUNDAY, MAY 6&7, 2017 at 12:00 noon....
WE WILL ALSO HAVE TENT SITES AVAILABLE FOR FRIDAY, SATURDAY AND SUNDAY NIGHT AT A DONATION OF $20.00 PER PERSON PER NIGHT....
WHILE IT LASTS WE WILL HAVE MY FAMOUS CHILI - DONATION OF $5.00 PER BOWL HOT DOGS - $3.00 AND CHILI DOGS $4.00 –HOWEVER YOU CAN BRING YOUR OWN FOOD, USE OUR GRILL OR EAT BEFORE YOU GET HERE

AS ALWAYS WE WILL HAVE ALL THE ICE COLD REFRESHMENTS YOU NEED FOR THE USUAL DONATIONS......
We also have 12oz cans of PBR for a $2.00 donation as long as they last....

MUSIC WILL BE PROVIDED BY MY FRIEND RICKY RAY ON SUNDAY– HE IS PLAYING FOR TIPS SO BRING EXTRA CASH FOR HIS TIP JAR...

Jump on your ride, in your Jeep or in your cage and head out for an afternoon of fun...THE LAST ONE TILL OCTOBER...